A strict dress code could leave candidates search for a more casual employer.
Does your business have a written dress code? Many offices do, and these protocols are full of terms like "business casual" and "smart professional." The way employees dress is an extension of their company's image, signaling to the public just what type of brand that business wants to be. That's why tech titans in Silicon Valley look so different from executives on Wall Street.
However, in this era of talent shortages, it may be time to converge the two looks. That's what the leaders at Goldman Sachs think. As Reuters reported, the Wall Street bank has had a tough time recruiting computer engineers, and executives believe the reason is partially due to its dress code. So, in one of her first moves as Sachs' new chief information officer, Elisha Wiesel sent out an internal memo to tech employees implying that a more relaxed wardrobe would be accepted. The memo didn't go into specifics - for example, it didn't mention the hoodie-jeans-sneakers combination often seen in the Bay Area - but it did tell staff to "exercise judgment in determining when to adapt to business attire."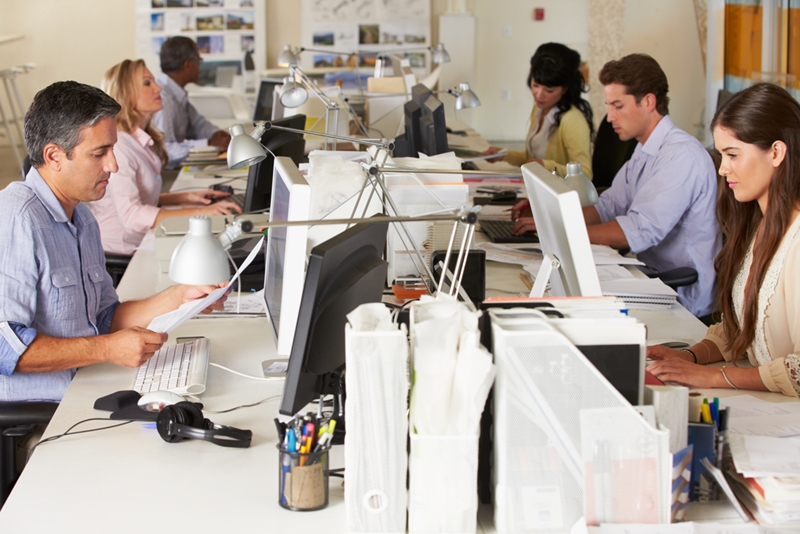 Clothing options as a company perk
Goldman Sachs isn't the only bank relaxing its dress code. JPMorgan Chase & Co did so last year, and Barclays Plc. announced it would allow casual Fridays back in 2013. Their goal is to compete with tech companies and hedge funds, which typically offer better hours and workplace perks like recreational rooms and artisanal meals.
The idea isn't exactly without merit. Business attire - especially the suits worthy of a Wall Street bank - is seen as an investment, which might deter qualified candidates who are fresh from college and don't have much money. Other potential employees just don't like the idea of wearing a suit every day. Casual attire is less restricting and provides greater freedom of expression, after all, and it makes sense that people would choose an office that is a bit more flexible in terms of dress.
In fact, as the L.A. Times reported, office dress codes are trending casual. According to a survey, half of senior managers said their employees dress less formally than they did just five years ago. In addition, it's becoming evident that certain wardrobe policies create frustration and disengage employees. Consider what happened in the U.S. House of Representatives this past July when Speaker Paul Ryan tried to enforce a policy that had existed for decades. The rule banned sleeveless dresses and open-toed shoes for women. It also men to wear a necktie and sports coat. As a result, some female reporters were barred from accessing the lobby of the Capitol building, and many Congresswomen spoke publicly against Ryan's decision to suddenly uphold a policy that had been ignored for so long.
Can a looser dress code help your company?
If your business is struggling to attract qualified candidates - whether tech talent or otherwise - it may be worth revising your dress code to something more accepting. However, it's not enough to do so internally where candidates can't see the changes. If you have a social media presence that shows the business behind the scenes, share pictures of your staff in casual attire. Use words like "welcoming" and "comfortable" when talking about your office environment, which implies a more comfortable dress code. Over time, public perception will change, and you may find the type of applicants your business is looking for.
Running out of time to vet candidates? Contact the Orange Tree sales team and let us help.